Ridgeway Street, Newington, CT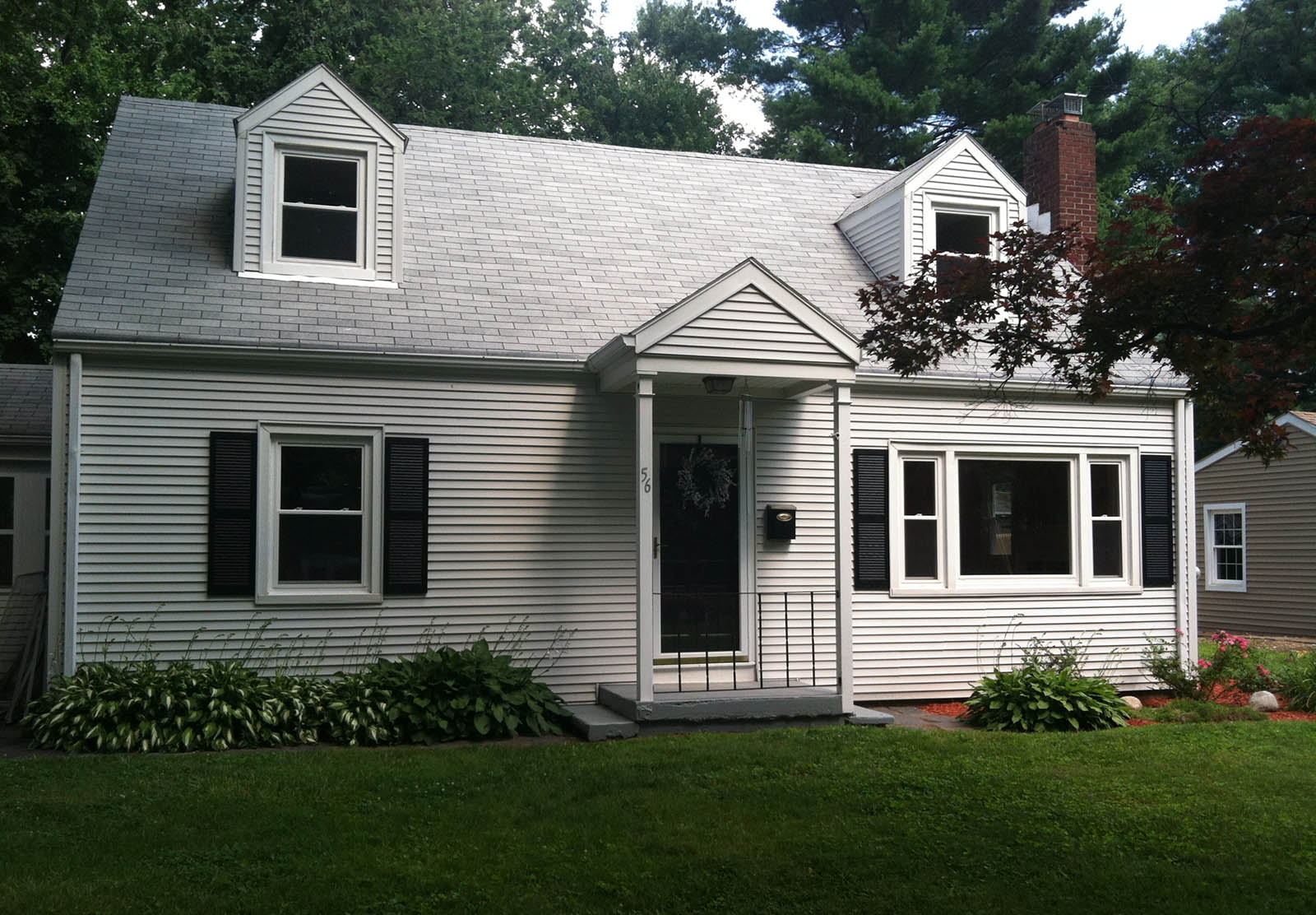 This Cape Cod style home had belonged to my great grandmother for decades. After she passed away when I was four a family bought it. Years later after I finished college and was looking to purchase my first home the family told my uncle that they were going through a divorce and that it was going to end up in foreclosure. They asked me if I was interested in buying and I jumped at the chance to bring it back into the family!
After purchasing the home, there was a lot of work to be done! We removed the wall in between the kitchen and dining room to give it an open kitchen/dining/entertaining feel. The separation came in the form of a peninsula the accommodated three stools. New wood cabinets were installed along with new countertops and appliances. The white oak hardwood floors were sanded, and a layer of polyurethane was added to make them shine! The bathrooms were both updated with new vanities, lighting, mirrors, and tiles in the showers. The cast iron tubs were re-glazed. The room between the garage and the kitchen became a three seasons porch that I dubbed "the lanai", It had Japanese furniture and shiplap walls, it looked so great! In the backyard, I added patio pavers as well as a white picket fence and flowers around the perimeter complete with a fire pit in the yard.
Amenities
3 BR/2BA, 1584sq foot Cape Cod Style home. Open living/dining concept with new kitchen, hardwood floors, washer/dryer, gas heat, central air, & new roof. Back Yard boasts fire pit and new patio pavers. Attached garage for winter convenience. 3 season porch is perfect for having coffee and reading the paper.
The Numbers
For more information about how this deal was structured, renovation numbers, profits and more, please contact me.