Urban Art Bar 1.0, South Boston, MA - 2012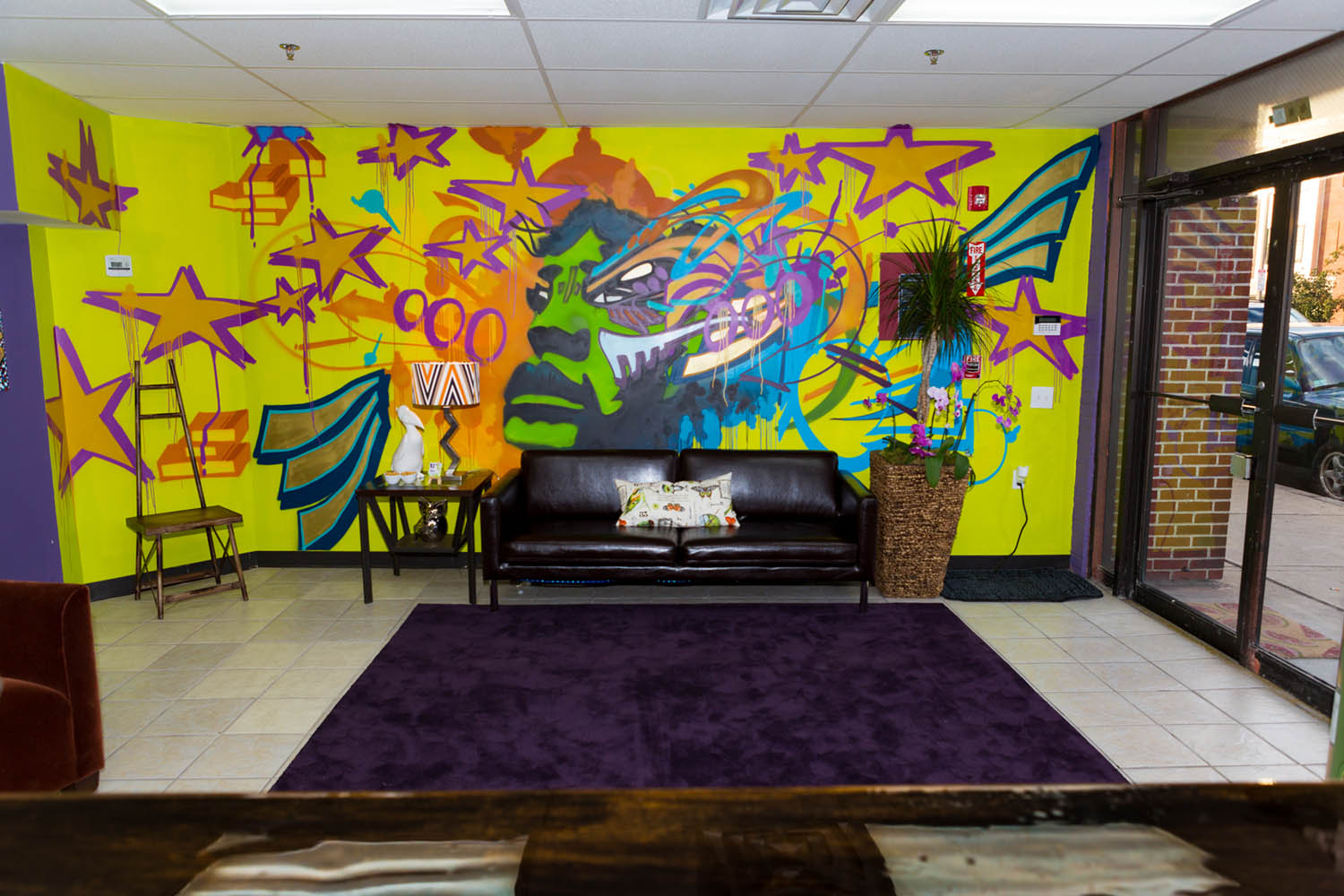 In 2012 I went on a date to a sip and paint concept in Newton MA. I immediately fell in love with the idea and thought, this is exactly what Southie needs!
I didn't know where to begin with any of this other than being a realtor and finding a space that would work. Someone told me that SCORE the Small Business Advisory branch of UMass Boston offers free advice and guidance on writing business plans and everything surrounding starting a business. I went and was linked with an advisor who helped start the whole process of learning. Not only did I learn what I needed to get financing from banks but I learned how the city and neighborhood process works with zoning, building codes and liquor licensing. From concept to soft opening it was six months. This was one of the most important achievements which opened so many other doors for me! The build-out of the space was really fun too! I was able to employ local graffiti artists to make a custom wall and give a young woman who always wanted to try her hand at interior design a shot at helping in the creative process. With a limited budget, I was able to stretch it a long way! Hiring artists and bartenders and managing scheduling, creative execution and the various other day to day business needs really taught me a lot!
Amenities
Artist studio with a custom bar serving beer, wine and cordials. The space was also used for other creative events artfully related
The Numbers
For more information about how this deal was structured, renovation numbers, profits and more, please contact me.