G Street, South Boston, MA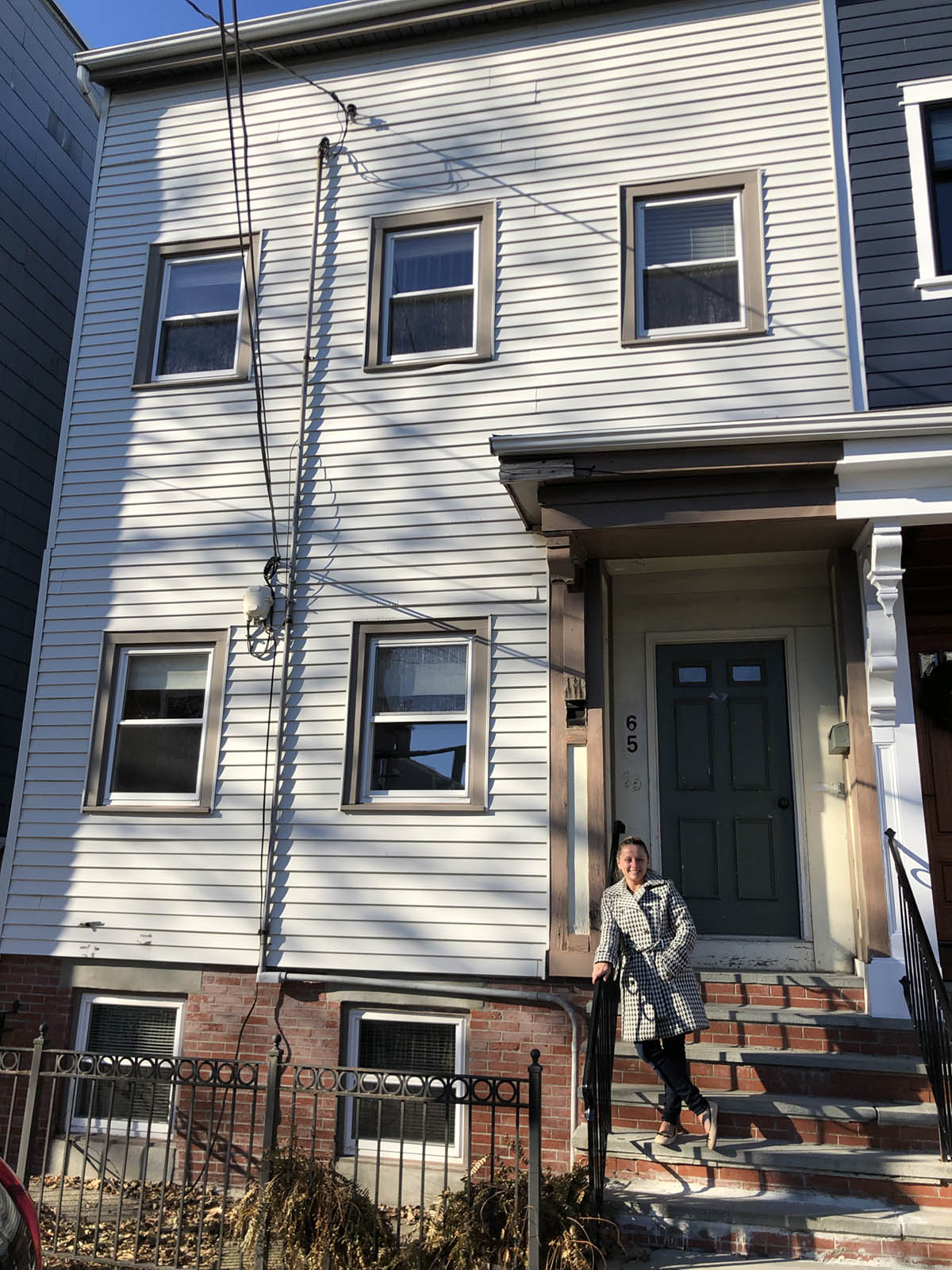 Like many things the South Boston real estate community is a small world. Not too long ago I was out with clients showing them units in East Boston, one of which they ended up buying. During that process I met and go to know the developer who turned out to live a street away from me in South Boston. Always wanting to get to know people better, I had him over for some wine. As we were chatting I said we would love more space for entertaining. He invited me to his house and said that the same family that owned his house owns the next-door unit and that they want to sell to someone who wants to grow their family. Well, that ended up being my partner and I!
From the outside this house looks like you standard semi-attached South Boston single family but once inside it spans 5 levels and 3000 square feet if you include finishing the basement. It also comes with 1 parking space which is very valuable in South Boston. The plan is a full gut job to make the home a 4BR/3.5 bath abode with a media room, wet bar, steam shower, jacuzzi tub, wiring for a full blown smart home, gas fireplace, gas fire-pit, outdoor jacuzzi, custom kitchen and more! The expected renovation timeline we are giving ourselves is 6 months from demo day to completion. Stay tuned for more!
Amenities
4BR/3.5BA 3000 square foot home with a huge back yard and parking!! Custom smart home wiring, custom cabinets, windows, doors, crown molding, and coffered ceiling. Double back decks with gas grill, gas fire-pit, outdoor jacuzzi, stone pizza oven, and manicured yard. Master double walk in closets. En-suite master bath with Jacuzzi tub, steam shower, and private toilet room. Sun drenched east facing home with Hardie board exterior, and blue stone and brick entry way.
The Numbers
For more information about how this deal was structured, renovation numbers, profits and more please contact me.