Fox Street, Dorchester, MA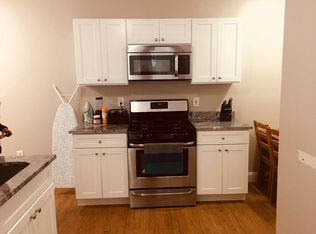 While with clients on a showing I hit it off with the listing agent. We were talking about off-market properties, and she said that she had something she thought I would like. It's pretty rare that an agent that you first meet gives you the opportunity to purchase something off-market, but she did, and after seeing the building I knew it would make a great addition as a buy and hold in the present and a flip to condos in the future!
Unit 1 and 3 had tenants, so I needed to find a tenant for unit 2. I took out the carpeting and installed hardwood floors and a good cleaning. My contractor had someone he knew that was looking for a place, so that worked to our advantage. The building was outfitted with keyless entry throughout. The basement was cleaned out and is not accessible to the tenants. New fencing was put up in the backyard, and the landscaping cleaned up. The play here is to keep it for a year and then convert the building to three condos. The units themselves were in good shape as it was so there wasn't much to do other than some general maintenance.
Amenities
4/4/4 with 1BA per unit. 1500 square foot units fully rented with white cabinets, quartz countertops, hardwood floors, back decks, and a huge backyard!
The Numbers
For more information about how this deal was structured, renovation numbers, profits and more, please contact me.