First Multi-Family Investment Property
Florida Street, Dorchester, MA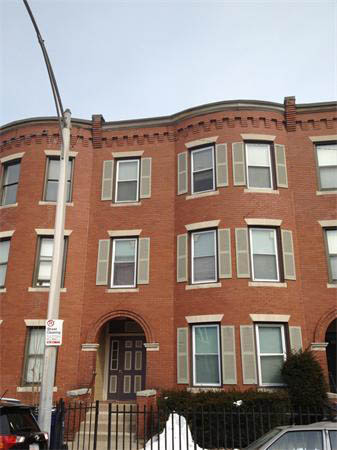 When the market started showing signs of strengthening in 2013, I sold some of the condos I owned to pivot to multifamily ownership. I used a combination of valuation methods including CAP rates, cash on cash ROI and used a proforma to see how the deal looked on paper. I arrived on my decision to buy 64 Florida Street in South Dorchester.
This property was an attached brick three family with decks off the back of the building. Unit specs were Unit 1-2BR/1BA, Unit 2-3BR/1BA, Unit 3- 3BR/1BA. The building was in good shape and fully tenanted when I took over ownership. The units had hardwood flooring and ceramic tile in the kitchen. We did have to put a public electric service and meter into the building as the hallways, and outdoor lights ran off of the 1st-floor unit, and that is not the way it is supposed to be but sometimes is common if the owner lives in the floor and pays it as part of their utilities. It was a great learning experience to get to know how to manage tenants expectations and general maintenance issues that arose during my time of ownership. Owning the building taught me how to network to find tradespeople such as plumbers, electricians. HVAC techs, general handymen and carpenters.
Amenities
3/3/2 attached brick multi-family home with rear decks. Hardwood floors, ceramic tile kitchen floors, and exposed brick walls.
The Numbers
For more information about how this deal was structured, renovation numbers, profits and more, please contact me.