West 6th Street, South Boston, MA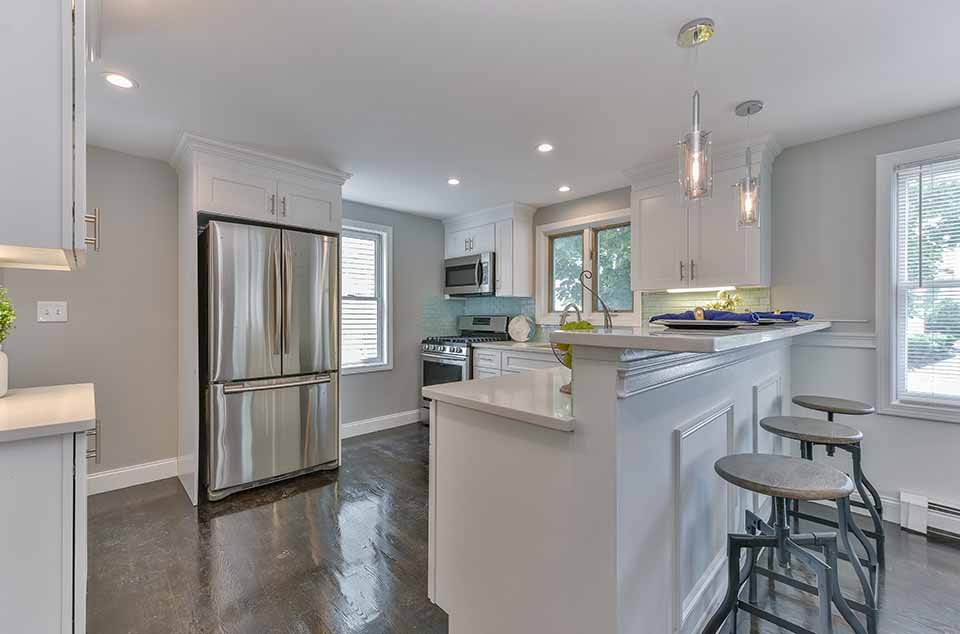 This deal was brought to me by a friend whose friend owned the unit. He wanted to sell it and move to Florida. It was a smooth transaction for my partner and I. We used hard money to acquire the property, and we estimated that the construction would take two months.
The kitchen and living room were separated by a wall with a pass-through window. We took down that wall and made a double stack peninsula to create an open living/dining concept. We took the closet out of the first floor and added chair rail in the living room. New white cabinets and quartz countertops were added. Hardwood flooring was put in throughout the space. The two full baths were gutted, and a new tiled shower, vanity, tub, and toilet were added. On the master level, the bathroom was gutted, and a custom tile shower with glass door was added along with vanity, mirror, toilet, and lighting. The project took one month for construction, and the first buyer in the door was the one who took the condo at $10,000 above our asking price! I was so pleased with how it came out! We stuck to our budget, and we were one month early in construction timeline!
Amenities
3-4BR/3BA condo with 1800sq feet and one parking space. New white shaker cabinets, quartz counter tops, hardwood floors, brand new bathrooms, central air, gas heat, and washer/dryer in unit.
The Numbers
For more information about how this deal was structured, renovation numbers, profits and more, please contact me.