Annapolis St, Dorchester, MA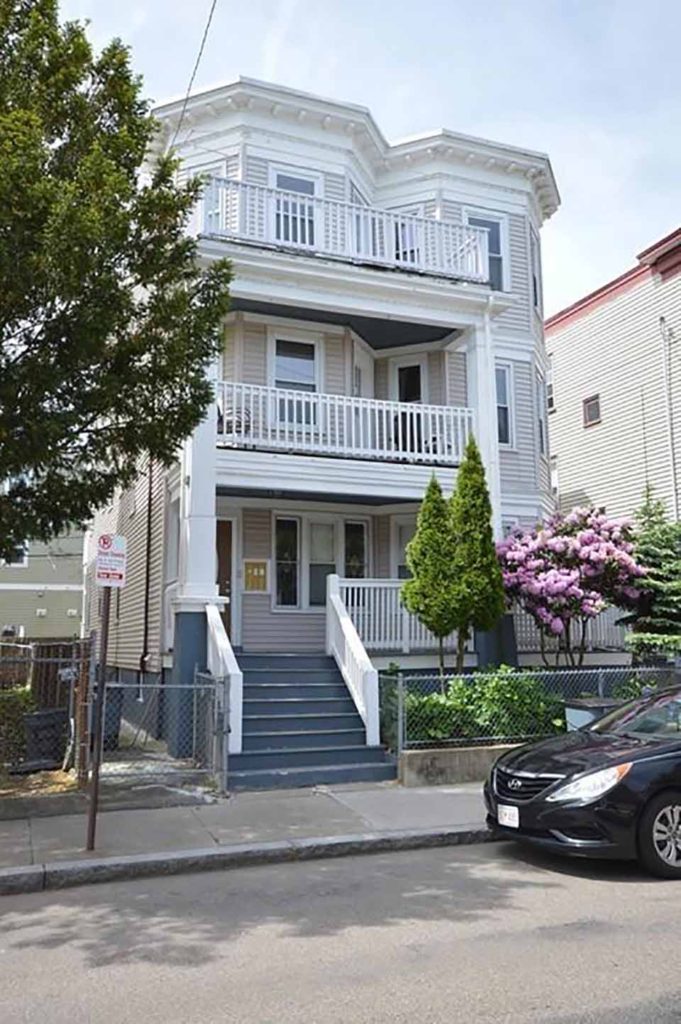 Annapolis Street in Dorchester is one of my favorites! I spent a lot of time at this project and purchased it from a family that was relocating, so it always had a warm and fuzzy feeling to me! The building had tenants in the 3rd-floor unit that we hoped would have stayed a little longer than they did. However, having them co-exist with renovation on the other two floors proved to be more difficult than we anticipated. We were able to help them find a new place quickly, and in the end, it worked out for everyone.
The initial plan was to save two sets of cabinets as they were only a year old. However, as you know, things don't always go the way you think they will. Once we began opening up walls for electrical and plumbing saving them cabinets no longer made any sense. In the first floor unit, we added a closet in the oversized entryway for some additional storage. Additionally, one of the two doors in the master bedroom was closed to allow for a bigger closet. We also added a new HVAC system which included central air, along with new kitchen cabinets. The existing hardwood floors were sanded and refinished with a Jacobean color stain. Gray Owl by Benjamin Moore was the paint color used throughout.
We also completed the same renovations throughout the second and third-floor which were both three bedroom units. The front and rear decks and entryways were also repaired and painted. Additionally, we added separate deeded storage and a washer and dryer for each unit in the basement.
The Surprises Never End
It seemed as if on this project there was a surprise around every corner. We were doing this construction throughout the winter and as the snow was melting a couple of additional issues came to light. It turns out the roof was older than we initially thought and we needed to replace it once we started to see signs of leaking in the third-floor unit. Additionally, right before going on the market we noticed some of the sheetrock in the basement was wet, so we had Basement Technologies install a drainage system in the basement.
If all of that weren't enough, the day the appliances came the fridges wouldn't fit through the staircases. We made a last minute call to Death Wish Piano Movers, and they just so happened to have a crane nearby. They were able to come by quickly and hoist the fridges up to the second and third floors to save the day. Needless to say a narrow one-way street, overhead utility wires and a large crane made for a tight fit, but these guys made it look easy. Other than those three things this was a great project that took about two and a half months.
Amenities
2BR/3BR/3BR 1000 square foot condos with 1BA. Open kitchen/living dining rooms with newer replacement windows, Jacobean stained hardwood floors, Gray Owl Benjamin Moore paint, washer & dryer in the building, separate deeded storage, and private outdoor space.
The Numbers
For more information about how this deal was structured, renovation numbers, profits and more, please contact me.