Columbia Road, Dorchester, MA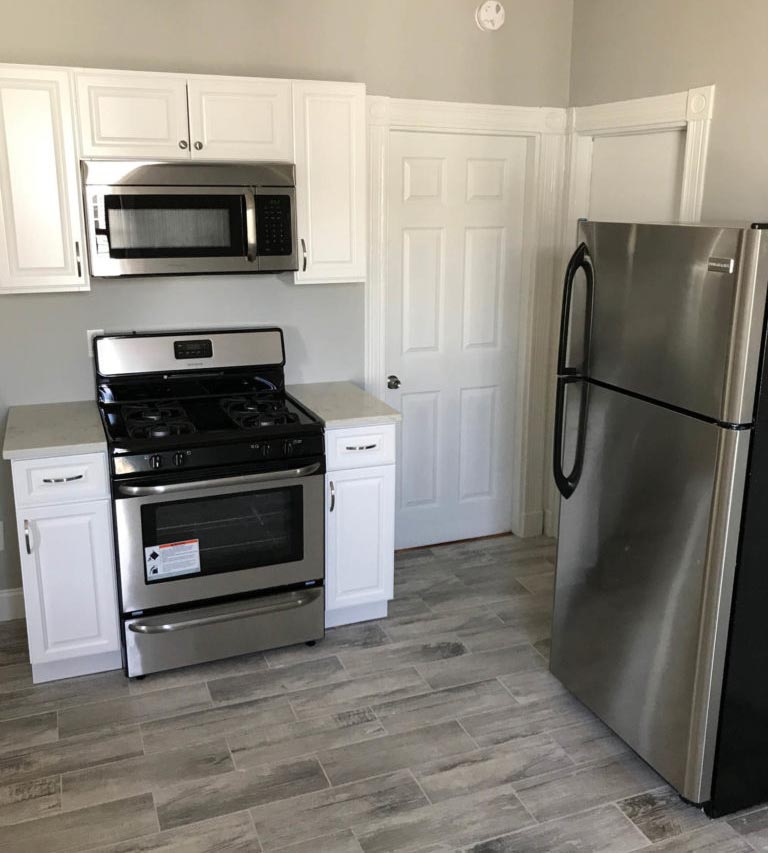 The owners of this building were retiring back home in Trinidad. I put this building under agreement in November 2015 and didn't end up closing until June of 2016 due to his moving schedule. This was fine because it put me in prime time to get the building rented for the fall market. I loved the bedroom count and closeness to the new South Bay expansion. This really intrigued me
At almost 5000sq feet I knew this building was going to be a beast to renovate. The building had old knob and tube wiring that needed to be removed. We had to rewire the whole house. We didn't do a full gut rehab, but we did gut the kitchens and bathrooms. The hardwood floors and walls were in good shape so we skim coated the walls and sanded and painted the units. The hardwood floors were sanded, stained and 3 coats of polyurethane were added to the floors. Metro flooring was installed in the front and back hallways and new exterior doors were added. New back decks were added to the building as well. The plan for 2019 is to tackle the exterior and do Hardi board on the exterior to really make it shine! The units got rented out right in time for fall!
Amenities
4/5/5 multi-family home. New white shaker cabinets, Quartz counter tops, stainless steel appliances, hardwood floors, ceramic tile kitchen floors, 2nd full bath added, tile tubs in existing baths, gas heat, oversized front and rear decks, and coin op washer/dryers in each unit. Rubber roof and a combo of vinyl and clapboard siding.
The Numbers
For more information about how this deal was structured, renovation numbers, profits and more please contact me.